---
Definitely — not the most practical carpets, but certainly these are some of the craziest and most creative carpets out there! Which one would you choose? As carpet cleaners in San Diego, we'd have to go with the "footprints in the sand" rug!
---
1. Footprints by Amazed Ltd
2. The famed custom pink rose carpet at the Madonna Inn
3. Wall to wall color by Ege
4. Rag-rugs wall-to-wall, image found at HomeDecoratingIdeas4All
5. "Ugly Vegas carpet" from Wired.com
6. Breakfast on the floor, anyone? (Rug by Word of Mouth, image from HomeDosh.com)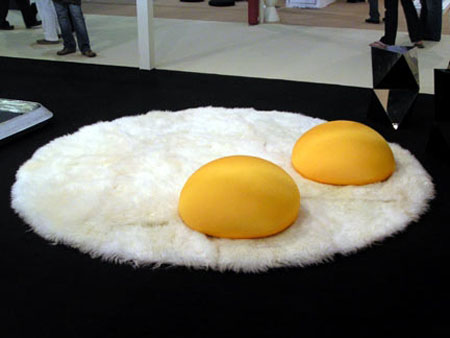 7. Blossums under foot (by VogueLivingMagazine)
8. Shagalicious baby! (from House-Crazy.com)
9. the Flying Carpet Rug by Nanimarquina, a cross between a rug and a lounge chair!
---
Needless to say there is some exciting stuff going on in the world of floor coverings! And needless to say, Clean Earth Restorations is your go-to resource for all residential and commercial carpet cleaning questions. Take advantage of our frequent discounts and keep your carpets smelling, looking, and feeling their best!
{{cta('9d0510fd-d028-4942-8a3d-1a18d8d44316')}}
{{cta('1805745e-af07-4279-9eee-7ded09e08ae2')}}
---
Clean Earth Restorations
Providing Peace of Mind and Exceptional Service