---
You've got homeowners insurance, right? It covers accidental water damage, right? Maybe, maybe not. There are certain water damage scenarios that are not covered by insurance. Restoration services are then paid out-of-pocket and can be very damaging to your budget. Clean Earth Restorations gives you some information here that may
---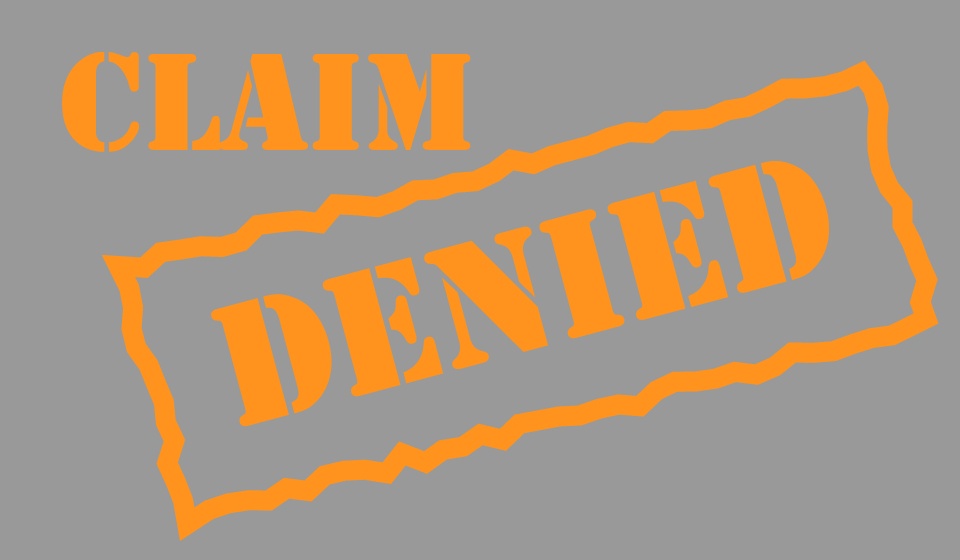 help you avoid this problem.
What are the most common water damage situations NOT covered by insurance?
One of the most common situations is from water that comes up from the ground (from a storm for instance). Water that travels across the ground and comes into the house, say under a sliding glass door or through a wall via weep screeds, may be categorized as "black water" and thus not covered by standard homeowners insurance. (Often, an extra "flood" policy is necessary for this kind of coverage.)
In a number of cases we've seen water accumulate in yards (especially those with concrete slabs poured up to the stucco of the house) and enter into the walls through the weep screeds (vents placed 2-4″ from the bottom of the exterior wall). Because the screeds are not easily visible, you may not be aware the water is seeping inside of the walls.
The best defense in these cases is to make sure the water drainage on your property is correctly designed and that there aren't any temporary obstructions (leaves, rocks, mud, or other objects) preventing the water from moving away from the house. To understand where weep screeds are, visit this link: http://inspectapedia.com/BestPractices/Figure1-29.jpg
Another claim we've seen denied by insurance companies is water damage that hasn't been taken care of in a reasonable amount of time. (Most companies generally have a 2-week rule of thumb — longer than 2 weeks = no coverage.) For instance — a toilet that's been leaking for a long time and caused the wood floor around it to weaken or rot. Or a moisture problem with significant mold growth, indicating that it's been happening for a long time. The theory is that if you had taken care of it sooner, it wouldn't be a problem, or at least not as big of a problem. Thus the onus is on you.
Insurance companies make a distinction between long-term issues and sudden or accidental problems. Sudden or accidental problems are usually covered. For instance, one of our clients was distracted by her toddler while she was washing something in the laundry room sink. She accidentally left the water running through nap time and it flooded and ruined all of the wood floor downstairs. Since it was sudden and accidental, the problem was covered by insurance. By the way, here's another tip that may save you trouble: did you know that laundry sinks don't have overflow drains? Keep that in mind next time you use your laundry sink — make double-sure you have turned it off.
Is there any way to change an insurance company's "no" into a "yes"?
Sometimes there is. For instance, one of our clients was denied coverage for a flooded underground crawl space and leaking water line. The insurance company's plumber reported that he couldn't work there — the area was too moldy (which indicated it was a long-term problem, not a recent accident). Based on this, the company refused to pay the owner's claim. Eventually a plumber came in and replaced both lines, the leaking and the non-leaking one. It was at this point when Clean Earth Restorations came in to remediate the mold situation. We asked the owner if it was the hot or the cold line that had been leaking. He didn't know. He asked the plumber, who also couldn't confirm which one. We contacted the insurance company to explain that it was possible that the flood was caused by the hot water line, which would explain the rapid growth of mold. Because it was feasible, and there was a reasonable doubt, the insurance company changed its decision and extended water damage coverage to our customer.
What preventive measures can we take to avoid water damage and insurance denials?
• The best stategy is to take care of issues when you see them. Don't let something small, grow into something big, complicated, and expensive. (And it will.)
• Check your yard to make sure water drainage is working well.
• Clean out rain gutters (especially after a season of falling leaves and pollen). Make sure and run water through them to make sure they are completely unobstructed — you don't want water overflowing into areas that pool or seeping into walls or windows where water damage can occur.
• It sounds simple (but we've seen water damage because of it) — close your windows when you water outside.
• Turn off the main water supply when you go on vacation. (You don't want our faces to be the first ones you see when you get back!)
• Check supply lines (often) to toilets, sinks, washing machines, dishwashers, and refrigerators. Replace them when they become frayed or cracked. They should all be steel, braided supply lines. The milky, white tubing supply lines to refrigerators are some of flooding's biggest culprits…
---
At Clean Earth Restorations we have 20 years of experience in the San Diego market and work regularly with both water damage customers and insurance adjusters. Through on-the-ground expertise, state-of-the-art-equipment, best-of-industry procedures, thoroughly documented processes, and the kind of customer service only a family-owned business can provide, we offer flood, water damage, and sewage clean up services to all of San Diego County.
Contact us today with any questions you have. We always provide free estimates:
{{cta('ea45adca-76cd-43b5-8167-c155624e8f44')}}
---
Clean Earth Restorations
Providing Peace of Mind and Exceptional Service