In the tumult of 2020, many of us found comfort in crafting new things and dreaming up possibilities for 2021. For homeowners, perhaps the best combo of these two is an overdue remodel of two very important spaces—the kitchen and the bathroom. So, if you're ready to put that dream to paper, and then to three dimensions, we've gathered a few favorite tips for you to read before you get started.
YOUR KITCHEN
The Dos
Paint first!—Even though you may be tempted to save this bit for last, painting before the cabinets, backsplash, and appliances go in will save you the hassle of paint drips on accessories and ensure the neatest lines where they meet the wall.

Reface

and save on cabinets—Replacing cabinetry outright can blow through 30-40% of your budget. If you're happy with the placement and function of your current cabinets, consider refacing or even just repainting them to save big bucks.
Consider meeting a design professional—It's important to know your limits. Even if you're planning a DIY remodel, an expert can catch design pitfalls, cost inefficiencies, as well as provide fresh ideas you may not have thought of!
Splurge on windows—According to the U.S. Department of Energy, 49% of a home's energy bill is spent on heating and cooling. Replacing old windows can improve the insulation of your kitchen significantly, saving energy costs and reducing any drafts or noise problems single-pane windows can cause.

The Don'ts
Don't forget to daydream—It's important you take a long look at how you currently use your kitchen and make note of all its annoying pitfalls (hopefully not literally) and its comforts. Now, envision how your new space can fix those old problems while also opening up fun new opportunities.
Avoid choosing appliances last—Picking appliances first informs the design of the rest of your kitchen. It's easier to fit countertops and cabinets around appliances, rather than the other way around.
Underutilize storage space—There's nothing worse than cluttered countertops. Consider adding more storage space higher on your walls—for non-daily items—or in creative spaces like Toe-kick storage under cabinet doors.
YOUR BATHROOM

The Dos:
Keep high-end items neutral—Think showers and flooring. These will last the longest of any feature in your bathroom. Keep them neutral so you can experiment with other designs without sacrificing the entire look of the space. Neutral items also have broader appeal should you ever choose to sell.
Choose the right surfaces—Choose a material that resists staining, bacteria, and odors, such as porcelain, to make your cleaning duties easier while preserving the beauty of your new bathroom for longer!
(Pro tip: Go with larger tiles to minimize grout lines and simplify upkeep.)

The Don'ts:
Don't go without storage—For the same reasons mentioned above. Eliminate clutter with an iron fist!
Don't forget about ventilation—Save money in the long run. Prevent mold and mildew by investing in proper ventilation.
Don't move fixtures unless you have to

—It's possible to double or triple your plumbing costs by rearranging toilet, sink and shower layouts. Consider this when drafting your design.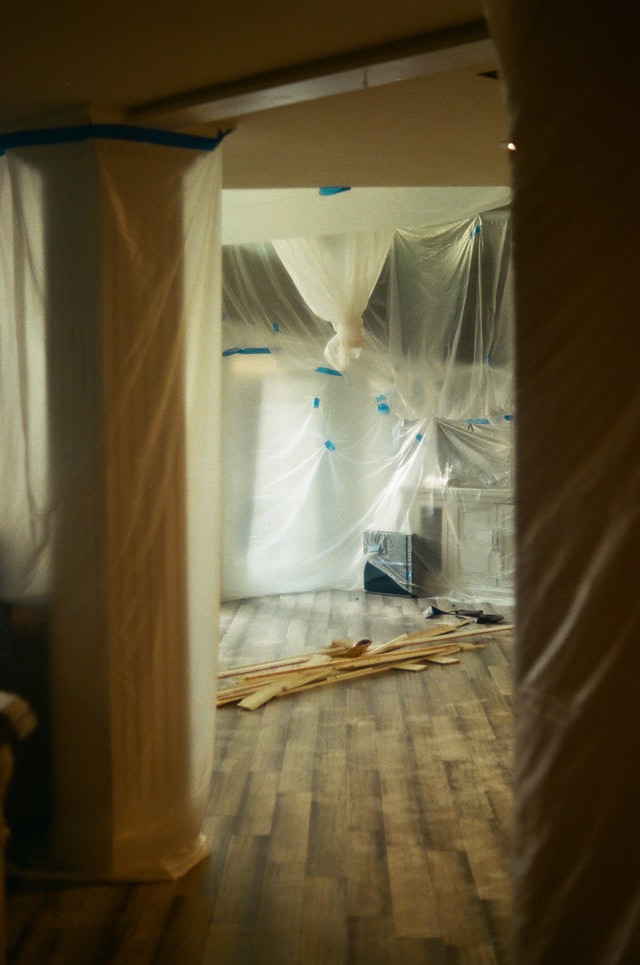 As you can see, there's a lot to consider when starting a bathroom or kitchen remodel. You may be asking:
Will my project require any demolition?
How will this affect the cost?
How long can I expect my kitchen or bathroom to be out of commission?
Due to all this uncertainty, the best, most cost-effective option may be for you to hire a professional remodeling contractor.
Clean Earth Restorations Kitchen & Bathroom Remodeling Service
Our kitchen and bathroom remodeling services include:
Initial

consultation

and project estimate

Design and planning assistance

: from lighting and flooring, to cabinets, appliances, countertops, and accessories

Refacing

, replacing, or installation of cabinetry for kitchens and bathrooms
Permit and plan approvals
Full project supervision to bring your dream kitchen or bathroom to life
We hope these tips and tricks come in handy during your remodel!
Call us today for a free consultation at 619-284-4239. We are here to help 24 hours a day, 7 days a week.
For a full description of our remodeling services for San Diego, click here.
{{cta('26848588-675c-4b79-bf73-00557eda0a22′,'justifycenter')}}


Sources:
https://www.thisoldhouse.com/insulation
https://www.thisoldhouse.com/kitchens
https://www.mymove.com/home-inspiration