TAKE SPRING CLEANING TO THE NEXT LEVEL
Many of us are more concerned about cleanliness than ever before. So, if you're already planning to wield the Clorox like Clint Eastwood wields an 1851 Colt Navy with silver snake grips, you may also be looking to take it a step further this year with home maintenance.
And to help you figure out what kind of maintenance you may need, we've put together a list of spring home maintenance tips catered to San Diego!
PREVENTIVE MAINTENANCE
After fall and winter rains, some aspects of your home may have taken a beating. Here are some problem areas you should check out.

Clear gutters and downspouts:
Debris clogging your gutters and downspouts can lead to overflow during spring rains. Additionally, make sure your spouts point away from your foundation so basements and crawl spaces stay flood-free.

Check plumbing & appliances for leaks:
Dishwashers and refrigerators can spring leaks and lead to mold, mildew, dry rot, and in serious cases, structural damage to the property.
Check around appliances, under sinks, and follow exposed pipes in attics and basements to any wet spots or puddles.

Check for mold/pest damage:
Attics—Check your attic for proper ventilation, birds nests, and signs of pest infestation. Also be on the lookout for wet insulation and gray or black stains that may indicate mold growth!
Appliances—are there stains around your large appliances? This may indicate a leaking problem, which could lead to mold if left alone.

Windows/Insulation:
Save yourself high electricity bills and stuffy indoor temperatures. With the summer heat on its way, you'll want your house as insulated as possible.
Check all your window seals and, if necessary, caulk around the leaky spots (the same applies to door jams).
Carpet & Upholstery Cleaning:
We're crazy about vacuuming weekly. It keeps carpets cleaner for longer and promotes excellent air quality.
But we also recommend a yearly steam cleaning to take care of all the deep-seated nasties hiding at the roots of your carpet.
So, bring on the fresh spring air with a professional carpet clean. The same goes all of your upholstery! You have no idea how dirty a couch can be.
Spring REMODELING
Painting:
With all the extraneous stuff cleared away for deep cleaning, it may be the perfect time to pull out the couches and bookshelves and repaint for spring!

Bathroom:
Dirty grout in your bathroom is both an eye sore and a breeding ground for mold and microbes. Do your bathroom and lungs a favor and hire a professional to clear away your grouting with specialized cleaners, steam, and reseal it.

Deck Repair:
An uneven or rotted out plank can cause serious injury or further damage to your deck. Replace damaged parts of your deck in spring so you can enjoy them—stress-free—in summer!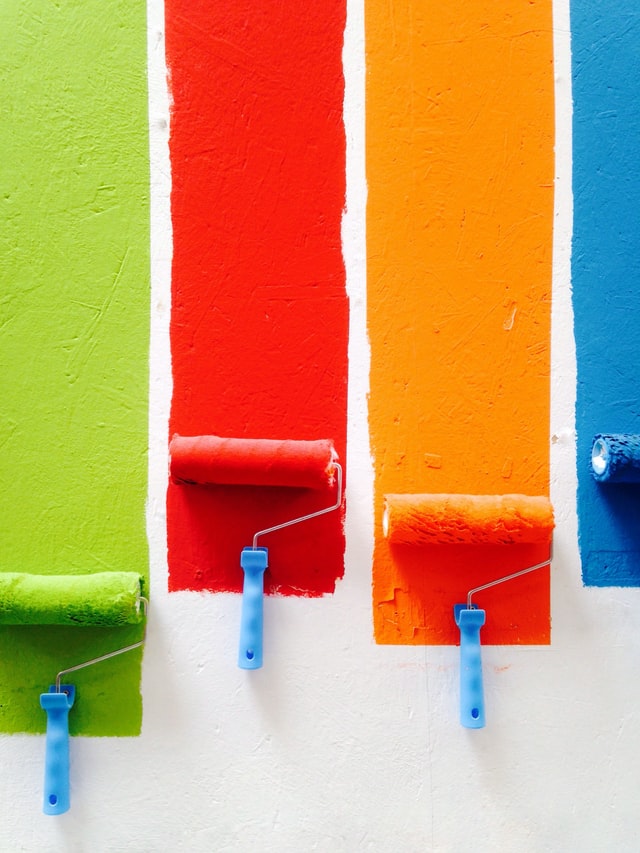 OUR SPRING HOME MAINTENANCE SERVICES:
We hope you enjoyed our list of spring home maintenance tips for San Diego!
But we wouldn't be a top-rated building and maintenance company if we couldn't help you with all of the repairs listed above.
Clean Earth Restorations is a full-spectrum service provider with professionally trained in-house technicians and a trusted network of contractors.
So if you find you need professional help with your spring home maintenance, please give us a call.
For a free consultation or emergency services, call 619-284-4239. We are here to help 24 hours a day, 7 days a week!
{{cta('26848588-675c-4b79-bf73-00557eda0a22′,'justifycenter')}}
Sources:
https://michaeljwolf.net/san-diego-spring-home-maintenance/
https://michaeljwolf.net/spring-home-improvements-san-diego-home/
https://medium.com/zaarly/your-ultimate-spring-cleaning-and-home-maintenance-guide-c0dfb4e829ac
https://www.hgtv.com/lifestyle/clean-and-organize/10-home-maintenance-tips-for-spring-pictures
https://www.bobvila.com/articles/2355-spring-home-maintenance-checklist/