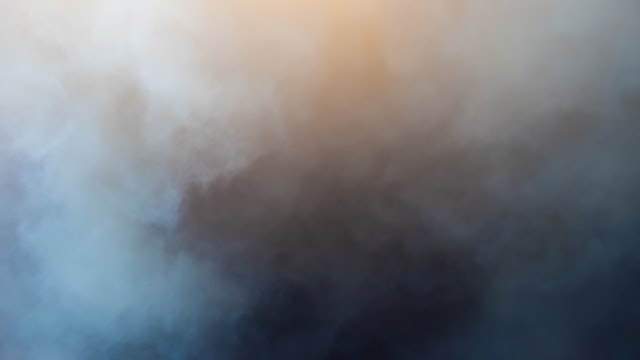 ​​​​​​​​​​​​​​
Wildfires are fueled by vegetation. So fireproofing your home begins with fireproofing the surrounding landscape.
How do we do this?
Everything from the plants you choose, to how they're placed, and the types of accents you build around your home contribute to your fire resilience.
But not every section of your landscape behaves in the same way. So we're going to break it into three zones and explore the most effective strategies for fireproofing each zone to slow down or stop wildfire before it reaches your home.
Zone I —The first 5 feet closest to your home or any structure
The five-foot perimeter surrounding your house, a shed, a garage, or any other structure is the most crucial zone to pay attention to. If anything ignites this close to your home, it poses a serious risk of your home sustaining fire damage or catching fire.
How to fireproof Zone I
Keep gutters clean—Vegetation that builds up in your gutter is highly flammable when dry, and small enough to be carried by the wind. Both characteristics are dangerous during wildfire season. So be sure to clear your gutters regularly.
​​​​​​​Clear vegetation in Zone I—Any dry or dead vegetation poses a risk. You should regularly clear Zone I of things like pine needles and dried leaves and dispose of them. Prune any hedges, shrubs, or vines that are close to or touching your home. If these ignite, the heat can break windows and allow fire to spread into your home.
Avoid Trees in Zone I—Tree branches and canopy overlapping your home create an opportunity for fire to spread to your roof. So it's best not to plant trees within Zone I. However, if you already have them, keep them pruned to ensure they don't overhang or come into contact with structures.
Remove other objects and fireproof structures—Any potentially flammable object should be removed from Zone I. Don't store flammable items like firewood, recyclables, tools, kindling, or mulch within your five-foot perimeter.
Use Fire Retardant Chemicals—For further protection, you can use eco-friendly chemical retardants in places at serious risk of igniting to create a stronger barrier. Additionally, use fire-retardant paint on your home or other structures.
Fireproof design in Zone I—Surround your home with hard surfaces that are non-flammable instead of wood. These include gravel, concrete, and stone pavers.
Zone II: 5-30 feet from your home or any structure
​​​​​​​
How to fireproof Zone II
Trees in Zone II—Trees planted in Zone II should be at least 10 feet from structures and placed at least 20 feet apart. On slopes greater than 40%, increase this distance. Plants or debris underneath them should be removed to reduce risk of the trees igniting. You should also prune tall trees 6 to 10 feet from the ground and small trees about a third of the way up.
Fire-resistant trees & plants—If you have the option to choose your trees, opt for less flammable species such as cherry, birch, and poplar trees. Conversely, avoid more flammable species like pine and cedar, as well as tall grasses.
Structures in Zone II—These could include a neighbor's house, a shed, or any other flammable structure. Treat them with the same care as you would structures in Zone I.
Fireproof design in Zone II—Use patios, paths, and (fireproofed) decks as fuel breaks to slow down a fire's spread and intensity. ​​​​​​​
Zone III—30-100 feet from your home or any structure​​​​​​​
How to fireproof Zone III​​​​​​​
The goal of fireproofing in Zone III is to reduce the intensity of any approaching fire. So, many of the same principles from Zones I and II apply:
Trees—Should be spaced at least 10 feet from one another as well as from shrubs. Think about creating "islands" of vegetation that, if ignited, won't spread easily to other vegetation. Additionally, prune the lower branches of trees in this Zone.
Debris—Should be cleared regularly from under trees. This includes any litter or fallen branches.
Communication is key
While you can and should take as many precautions as possible, if your neighbors are not on board as well, all of your hard work may be compromised.
If you live in a neighborhood where houses are closely spaced, a wind-driven fire can spread rapidly between homes. In order to keep your entire neighborhood fire-resilient, it's important to spread the word about the fire safety tips discussed in this article.
Need help fireproofing your home?
Wildfires may feel inescapable during the dry season in southern California. But, if you follow these steps and keep a vigilant eye on the most at-risk zones of your property, you can greatly reduce your fire risk this dry season.
Clean Earth Restorations has over 26 years experience in home restoration and remodeling. If you need help constructing or designing a more fireproof home, call the number below to take advantage of our experienced and vetted network of contractors.
For a free consultation or emergency services, call 619-284-4239. We are here to help 24 hours a day, 7 days a week!
{{cta('26848588-675c-4b79-bf73-00557eda0a22')}}

Sources:
10 Ways to Fireproof Your Home -, Use Fire Retardant Chemicals , https://www.holicongsecurity.com/blog/2020/04/10-ways-to-fireproof-your-home/
How to Fireproof Your Home from Wildfires | Mercury Insurance, 30 Feet around the Home, https://www.mercuryinsurance.com/resources/home/how-to-fireproof-your-home-from-wildfires.html
6 ways to fireproof your home, Fireproof landscape, https://www.ifsecglobal.com/fire/6-ways-to-fireproof-your-home/
Want to fireproof your house? Here's where to start – Los Angeles Times, Neighboring homes are a risk, https://www.latimes.com/projects/fireproof-your-house-guide/