Wildfires are a real threat in our region, and San Diego homeowners need to be prepared to prevent the risk of fire damage. Clean Earth Restorations is a certified leader in fire damage and smoke damage construction restoration services in San Diego County. We urge you to take a few simple steps to be prepared for the upcoming fire season.
San Diego County Recommendations
The County of San Diego is dedicated to helping residents prepare for fire season and recommends the following:
1. Be Ready! Take personal responsibility before you face any danger. One key way you can do this is to always have defensible space around your property by clearing brush away from your home, planting fire-resistant landscaping and use fire-safe construction materials. Another is to have a Family Disaster Plan. Click the link to get the planning kit free, so you can be prepared.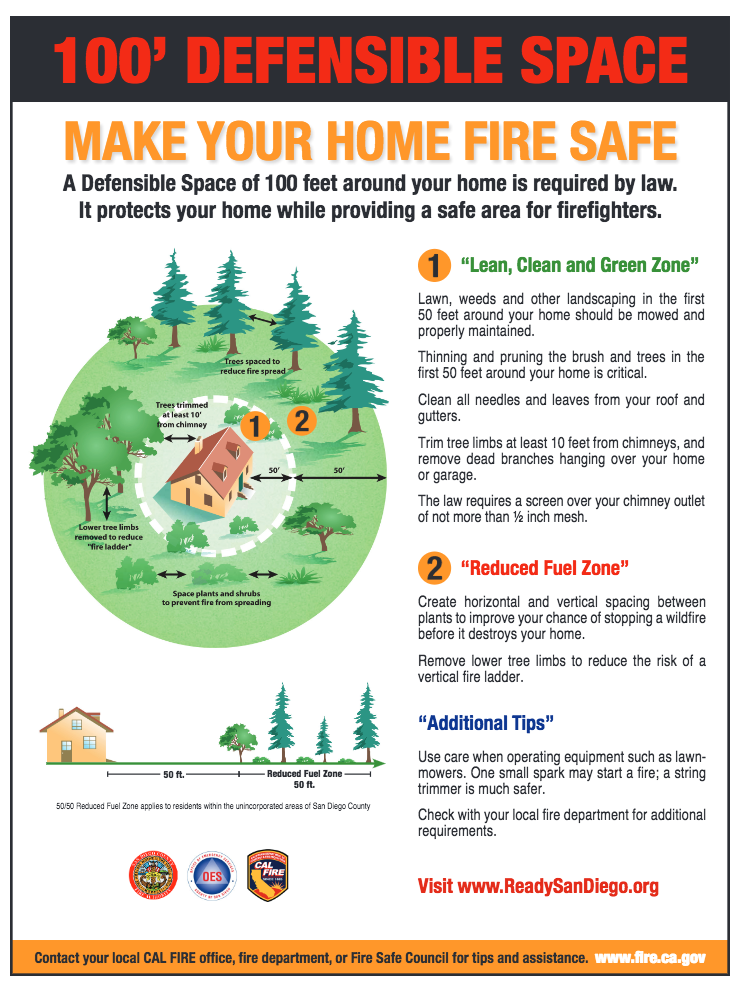 2. Get Set! Pack emergency items and keep them somewhere safe (your car trunk is a great place). Visit San Diego County Emergency and install the free San Diego Emergency app on your phone so you have all of the latest information if you need it.
Wildfire Sources To Check
Wildfire Hazard Map Tool: This tool lets you enter an address to discover the current wildlife hazard risk in your area.
Creating Defensible Space: Learn how to protect your property by creating defensible space.
Plant Fire-Resistant Vegetation: Learn what plants are best for fire-resistant vegetation and how to properly clear your property.
Clean Earth Restorations: Your Local Restoration Company
If you are in need of help with restoring your property after a fire from fire or smoke damage, Clean Earth Restorations can help! Get in touch today and let our experts guide you through the process. Click the button: