With the rainy season upon us, there are a million—well, maybe not a million—reasons you may be experiencing water damage. And not all of them involve the rain!
Some of the most common culprits are:
Appliances—Dishwashers and refrigerators springing leaks, leading to mold, mildew, rot, and in serious cases, structural damage to the property.
Damaged pipes—Caused by unregulated water pressure, temperature changes or overall deterioration of old pipes.
Sewage Backup—Clogged pipes and/or heavy rains leading to back up through floor drains, toilets, and sinks.
But we realize it may be difficult to know what to look for after a water damage incident.
What needs repair?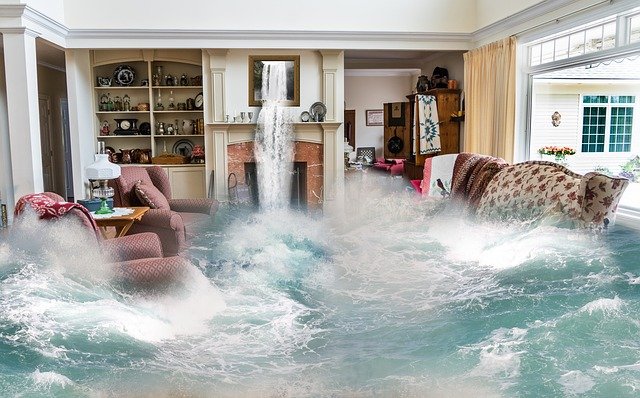 Your Water Restoration To-Do List
Water intrusion can have cascading effects.
The resulting damage to your home may require any or all of the following:
Structural repairs
Mold prevention
Sanitation
Drywall repair
Electrical work
Professional-grade deodorization
We know…
It's a drag!
So what should you do?
Hire A Professional
When it comes to handling water damage, minutes and seconds really make the difference.
Water damage can quickly lead to rot, decay and mold growth, which get more expensive to fix the longer the clock ticks.
This is why we streamline water remediation to make it as quick and efficient as possible.
So you don't suffer unnecessary costs.
How?
Clean Earth Restorations Handles Your Insurance
Unfortunately, many will wait to hire a professional due to insurance concerns. 
Clean Earth Restorations is a preferred vendor with many major national insurance carriers and can deal with them directly—while on the job.
Assuming you're covered for the damages, we will work with your insurance to get your claim processed in the most efficient manner possible.
After a water damage incident, small problems can quickly morph into serious ones, adding to the expense of your restoration.
So, if you're thinking of waiting to call a professional before your insurance provider…
We beg you—don't!
What Happens Once I Call?
We make every effort to be on your doorstep within the hour. Then we assess the damages and lay out our process, step-by-step, for getting your home or business back in top-shape.
Exactly what do we handle? 
Well, everything!


San Diego's One-stop Restoration Service
Clean Earth Restorations is a truly full-spectrum service, offering:
Water

and

mold damage

remediation
Steam

carpet cleaning

Drywall installation and repair 

Plumbing

Electrical services 
Whatever help you need, we've got your back.
So keep our number on-hand, and if you ever experience water damage, call us first for a seamless and speedy return to normal.
Call us today for a free consultation at 619-284-4239. We are here to help 24 hours a day, 7 days a week!
For a full description of our water damage restoration services for San Diego, click here.

Sources: