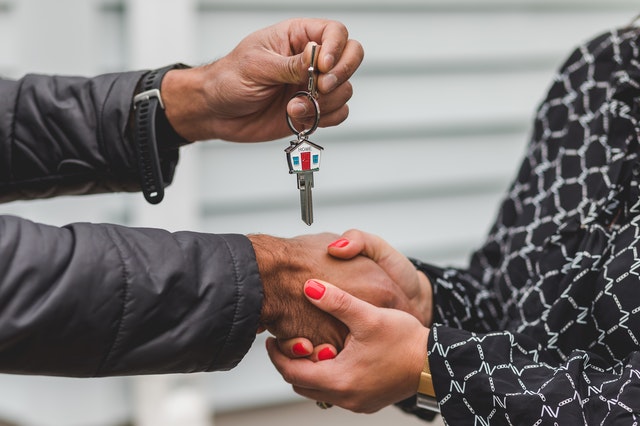 Whether you're managing single-family homes, an HOA, or large-scale apartment buildings, as a property manager, you have no shortage of tasks to keep track of. If you're working on your own, it's easy to fall behind on your to-do list, and this can have detrimental consequences.
A poorly maintained property is a safety hazard for tenants and hazardous to your success. So, we've put together a list of tips that will not only help you make more money as a property manager but ensure you're the manager that tenants love.
Habit #1: Practice preventative maintenance
Friendly relationships with your tenants are paramount to your financial success as a property manager.
Unsatisfied tenants are not only more likely to move out, leaving you with unwanted vacancy but can cause you long-term legal problems should a maintenance issue violate your lease agreement.
So, the best way to uphold your end of the agreement is to practice preventative maintenance. Instead of waiting for things to go wrong to fix them, keep track of frequent "patch" fixes and consider a full repair of the issue instead. Doing this not only reduces calls from unhappy tenants but will save you money in the long run.
Habit #2: Have a maintenance plan
If choosing to maintain your property without a service provider (more on that later), your most effective strategy for preventing vacancies, legal snafus, and skyrocketing insurance premiums is to build a long-term maintenance plan.
This means scheduling specific tasks you know should be done regularly, like:
Changing HVAC filters every few months
Safety inspections
Landscaping tasks
Regular upkeep will not only maintain your property's long-term value but will reduce long-term costs by preventing large-scale repairs and extending the life of large, expensive appliances. And by reducing time spent contacting residents, keeping track of work orders, and dealing with emergencies, you can enjoy a lighter workload and improved quality of life.
Habit #3: Stay organized and productive with technology
This goes hand-in-hand with creating a maintenance plan. As a property manager, you have a lot on your plate already. So, make life easier by setting up reminders, alerts, and recurring to-dos with programs such as Google Calendar. And stay on-top of your maintenance plan.
If you work with a team, consider moving recurring tasks into a team productivity app, like Trello. Doing this will not only ensure you never miss an important maintenance task but will help you spread out your duties in a more manageable way.


Habit #4: Use physical and digital filing systems
Depending on the size of your property and how long you've been the property manager, you'll probably have reams of documents to keep track of.
Important documentation should be protected from water damage, fire damage, and theft—as well as be easy to use.
Electronic filing systems are the fastest and most protected place for your documents. So if you're inheriting a physical set of documents from a previous manager or owner, consider digitizing and uploading them to a cloud-based storage system, where they can't be lost or vulnerable to damage.
Habit #5: Leverage targeted advertising
You can't leverage the previous tips if you have no tenants. So when it comes to attracting new ones, do not make the mistake of using blanket advertising methods. Because the truth is, your property isn't for everyone.

For example, higher-income people may see advertisements on sites like Zillow.com. But if your property isn't for high-income people, you should be spending your advertising dollars where your target income group is likely to be looking. This might be websites like Craiglist.com or Facebook Marketplace.
By doing this, you'll spend less time showing your property to tenants who simply aren't interested, and get a lot more value out of your advertising budget.
Habit #6: Hire a professional maintenance service
While the previous tips will help you become your tenants' favorite property manager, doing everything yourself can only scale so far. If you buy more property, or take on other responsibilities, your best option for maintaining a good relationship with your tenants—and a sought-after property—is to hire a professional maintenance service.
Property maintenance providers will not only schedule everything for you, but the right one will give you more consistent results than if you were to hire a new contractor for every repair or check-up. Long-term contracts will also save you money and ensure your property is safe, inviting, and loved by all of your tenants.
Clean Earth Maintenance offers all aspects of your building maintenance needs. Located in San Diego since 1994 we are dedicated to preventive maintenance which starts with a good plan. Our dedicated team of professionals has been with our company a long time, and together we have established Clean Earth Maintenance as the best HOA & Building Maintenance company in the San Diego area.
For a free consultation or emergency services, call 619-284-4239. We are here to help 24 hours a day, 7 days a week!
{{cta('26848588-675c-4b79-bf73-00557eda0a22′,'justifycenter')}}
Sources:
Property Maintenance Services: The Ultimate Guide, PAS Intro: Why it's important to be a good manager, https://www.appfolio.com/blog/property-maintenance-services-ultimate-guide/
10 Property Management Tips to Become a Better Manager | Mashvisor, Habits: Use available technology to make your life easier, https://www.mashvisor.com/blog/10-property-management-tips-become-better-manager/
Property Maintenance Services: The Ultimate Guide, Why you should hire a full-time maintenance tech, https://www.appfolio.com/blog/property-maintenance-services-ultimate-guide/
6 Property Management Tips For Landlords — Off The MRKT, Habits: Great filing (electronic physical), https://www.offthemrkt.com/blogs/6-property-management-tips-for-landlords
The Property Manager's Guide to Long-Term Maintenance, Habit: Routine maintenance, https://www.rentecdirect.com/blog/long-term-maintenance/
Property Maintenance Services: The Ultimate Guide, PAS Intro — Why it's important to be a good manager, https://www.appfolio.com/blog/property-maintenance-services-ultimate-guide/
6 Property Management Tips For Landlords — Off The MRKT, Habits: be responsive to repairs–be *preventative*, https://www.offthemrkt.com/blogs/6-property-management-tips-for-landlords
6 Property Management Tips For Landlords — Off The MRKT, Habits: Targeted advertising , https://www.offthemrkt.com/blogs/6-property-management-tips-for-landlords