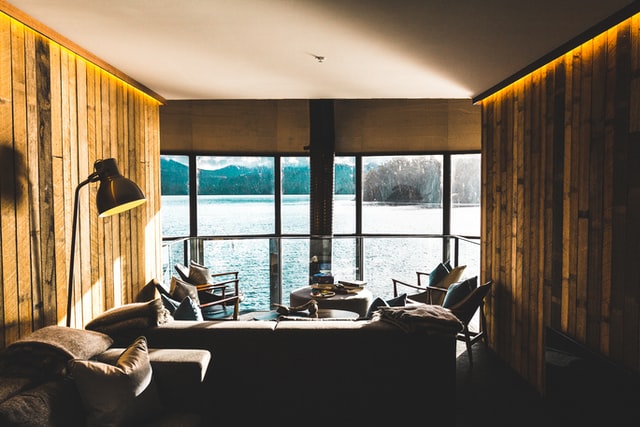 You don't have to be an environmental warrior to want to build sustainably. Because besides going a little easier on our planet's resources, going green on your next renovation could actually save you big money.
Read on to find out 6 easy, affordable tactics that will shrink your costs AND your carbon footprint when renovating your home.
1. Deconstruct
While your new floor plan may call for smashing through walls like the KoolAid man, slow down! We say, if it ain't broke, don't fix it.
Think: Could you reuse any:
Light fixtures?
Flooring?
Tile?
Bricks?
Cabinets?
Molding?
By reusing instead of buying new, you'll be cutting down on manufacturing and transportation emissions, while also saving money!
An experienced contractor can help you identify what's worth saving and come up with a plan to implement it in your remodel.
2. Splurge on windows
Not only do bigger, higher-quality windows improve the atmosphere of your home, they come with tons of long-term cash and carbon savings.
According to the U.S. Department of Energy, 49% of a home's energy bill is spent on heating and cooling. Part of that problem is drafty windows losing about 25-30% of your home's heating and cooling energy—energy you're paying for.

All told, better windows mean less noise, less energy, more money in your pocket. And, of course, more sunshine!
3. Buy reclaimed
There's a reason vintage is all the rage with the youngsters. A natural patina on the high-quality materials from the good ol' days is a recipe for cool.
So, if you can't reuse the materials already present in your home, consider buying reclaimed building materials.
For example, reclaimed wood countertops, flooring, and walls can be a one-of-a-kind addition to your home that will last for decades. And they'll shrink your carbon footprint at the same time!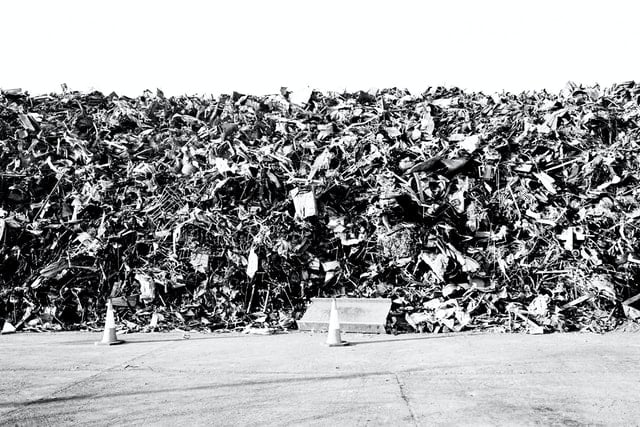 4. Resell
Even if you're all about "out with the old", don't default to the landfill. Someone else probably wants it!
Nonprofits like Renovation Angel make it easy to recycle your old stuff by hauling away your materials and appliances, then reselling them. You even get a donation tax write-off, and you don't have to pay to send it to a landfill!
Other options such as Freecycle, Goodwill, and Habitat for Humanity are great places to donate unwanted furniture, home fixtures, and appliances.
5. Reface, don't replace
The largest expense of any kitchen remodel may be your cabinets. Instead of replacing them altogether, consider repainting or refacing them. New doors and drawers can give tired cabinets new life.
It's a win-win: More green in your pocket. More trees in the forest!
6. Xeriscaping
Southern California has an especially dire problem with water. And besides being a pain in the neck to manage, lawns slurp up a ton of it.
An innovative way some people are handling this problem is to replace lawns with low-water plants, stone, and pea gravel. Also known as xeriscaping. This is not only a beautiful alternative when done right, it consumes far fewer resources.
Want a sustainable home renovation?
The tactics we've listed here are some of the easiest, most affordable ways to sustainably remodel your home.
If you want to work with a contractor that's been in the business of sustainable restoration for over 26 years, we can help!
For a free consultation or emergency services, call 619-284-4239. We are here to help 24 hours a day, 7 days a week!
{{cta('26848588-675c-4b79-bf73-00557eda0a22′,'justifycenter')}}
Sources:
https://sweeten.com/process-and-planning/green-remodeling-ideas-for-home/
https://biofriendlyplanet.com/eco-friendly-tips/green-exterior-renovation-trends-to-keep-an-eye-on-in-2021/
https://elemental.green/the-top-10-myths-about-green-home-remodeling/
https://www.mymove.com/home-renovation/guides/eco-friendly-ways-to-renovate-your-home/