According to online real estate marketplace, Zillow, property values around the San Diego area have increased between 14-15% in the last year alone. This being the case, you may be on the lookout for a buyer. Only you don't want to part with anything less than your highest asking price, and you know that improving property value can be expensive. So, to help you prioritize the home improvements with the highest return on investment, we've laid out our top picks for you in this article.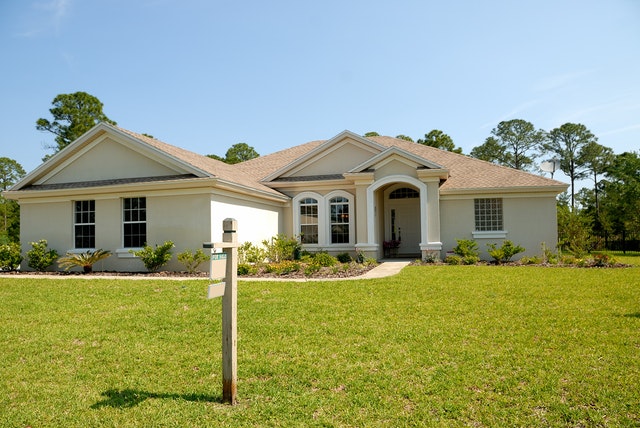 Take down that wall!
Yes, the wallpapered mazes of yesteryear are no more. People like to see what's going on in their homes, and to make fewer 90 degree turns once they've gotten home from the office.
And open floor plans are the answer!
According to the National Association of Home Builders, "Buyers favor designs that are completely or partially open around the living room, dining room, and kitchen."
Although smashing a wall currently housing your family portraits may sound extreme, it's actually a very straightforward and common renovation. And this one will pay off when it comes time to sell!
(Don't) curb your enthusiasm
According to real estate consultancy Homelight, "76% of [real estate] agents agreed that curb appeal is the no. 1 project you should complete to improve your home's marketability, and over 94% believe curb appeal will even boost your home's value."
So how do we improve curb appeal?
A few simple, high-return methods of creating irresistible curb appeal include:
Landscaping—This should be the most obvious. If buyers stroll into to a jungle before seeing your house, they're going to be put off. Hire a landscaper or throw on some overalls and prune those bushes and trees, then plant some new attractive perennials.
Doors—The first thing your potential home buyer interacts with is your front door. A good replacement is a metal door due to many buyers appreciating their energy efficiency, low maintenance, and cold-blocking properties.
Paint—Nothing else will make your house pop quite as much as a fresh coat of paint. If you're on a budget, you could also power wash your exterior, touch up flakey spots, and only repaint the doors and trim.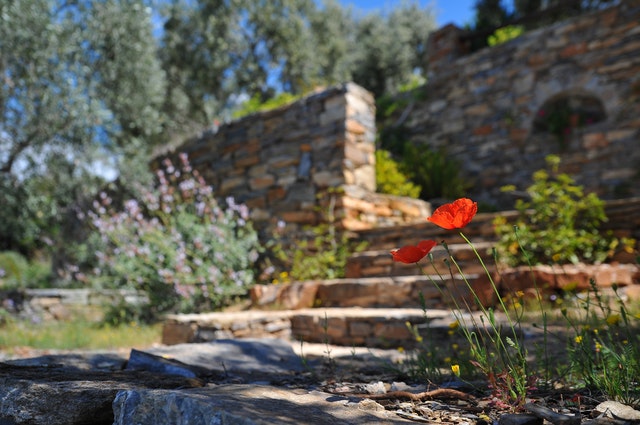 Make style improvements to your kitchen & bathroom
A full home remodel may be unnecessary if you're planning to sell. However, buyers do tend to focus on kitchens and bathrooms when they're comparing your house with others. The trick here is to keep your costs to a minimum while vastly improving the look and functionality of these spaces.
Here are some simple tips:
Bathrooms—Replace metal drawer knobs and pulls to match your faucet for a more intentional look. If you're going to replace any appliances, be sure to go with the eco-friendly, low-flow option.
Kitchens—Many of the same rules apply here with regards to cohesive style choices and new appliances, as well as our recommendation for creating a more open floor plan. Additionally, refacing cabinets instead of the entire cabinet box is a cost-effective way to vastly improve the look of your kitchen.
Go big or go home
Buyers don't only look at how much a home costs now, but how much it will cost them in the future.
If you know your home needs major improvements within a few years, so will real estate agents and buyers.
The silver lining?
If you make these improvements, it may be the tipping point that gets you a premium asking price. Some examples of big-ticket, but high-return repairs include HVAC systems, siding, and roof repairs!
Our home improvement & remodeling services
We hope you enjoyed this list of tips helps you prioritize your home improvements and get you that coveted asking price!
But we wouldn't be a top-rated building and maintenance company if we couldn't help you with all of the repairs listed above.
Clean Earth Restorations is a full-spectrum service provider with professionally trained in-house technicians and a trusted network of contractors.
So, if you find you need professional help with any of the improvements listed above, please give us a call.
Click the links for more information.
For a free consultation or emergency services, call 619-284-4239. We are here to help 24 hours a day, 7 days a week!

{{cta('26848588-675c-4b79-bf73-00557eda0a22′,'justifycenter')}}
Sources:
https://www.homelight.com/blog/